Dovo Razor Strop Leather 185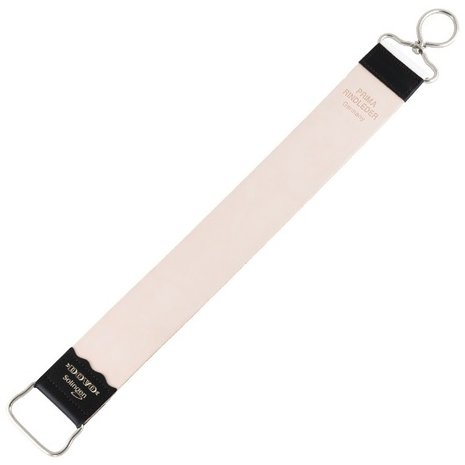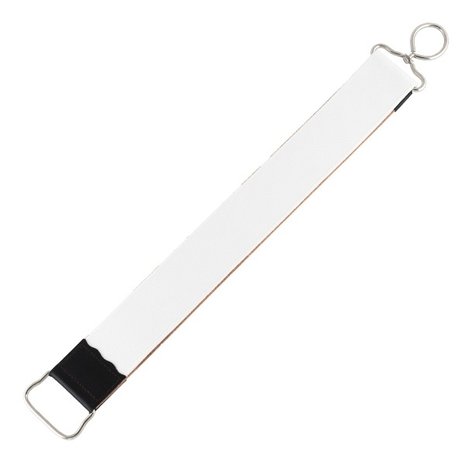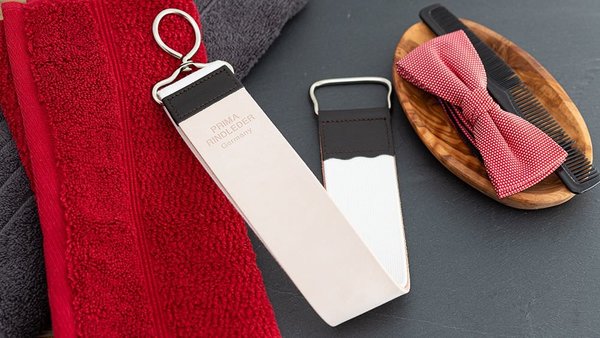 Product description
Description
With the DOVO 185 razor strop, you complete two important steps simultaneously. With the slightly rougher cotton side, you first prepare your straight razor for the leather. You also can use this side to condition the blade with a fine abrasive paste. Then you work your straight razor as usual on the leather side and your DOVO razor is as sharp as it was on the first day of use!
Leather
For our strops, we exclusively use vegetable-tanned cow leather. This technique, also known as "old tanning", prepares the leather for optimal use as a strop. We treat our leather this way to ensure that it has no scarring or unevenness making it perfectly suited for stropping straight razors with its supple surface.
Guide
Before shaving with a classic straight razor, you should strop it. To do this, you place your blade with the back and the cutting edge on the tightly tensioned strap and pull it without pressure towards the back. Once you have reached the end, turn the blade over the back and repeat the process for the other side. After 10-15 turns, the blade is ready for the perfect shave.
Maintenance
Your high-quality strop is made of vegetable-tanned leather. To ensure that it does not dry out, you shouldn't hang or store it in direct sunlight or near a heat source. You should also avoid storing it in the humidity of the bathroom Occasional polishing with a leather balm preserves the smooth surface of the strop.
Product specifications
Brand

Dovo

Article Number

DOVO32450111

Barcode

4045284009239

Dimensions

33.5 cm x 4.5 cm x 0.4 cm