Dovo Nail Scissors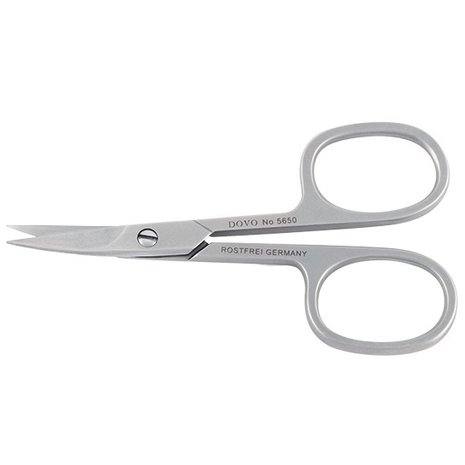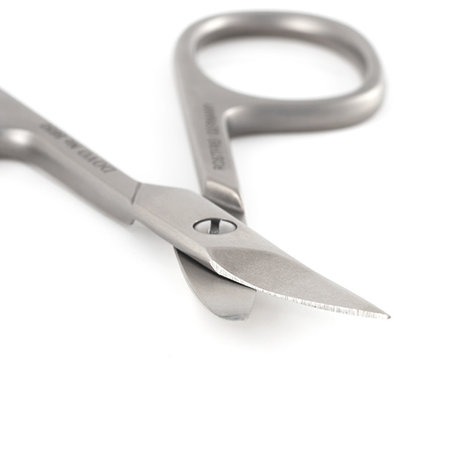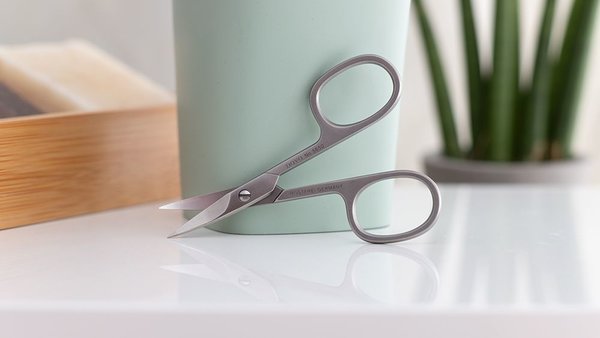 Product description
Description
The DOVO 5650 nail scissors are a precision instrument for your home nail care routine. The small size ensures effortless handling around your toenails and fingernails. Thanks to the hand-ground DOVO blades, you can easily make clean cuts even in tricky areas. We have rounded the inside of the finger rings for maximum comfort.
Material
This instrument is made of 1.4034 stainless steel. The metal alloy shows good corrosion resistance against soap or moisture and is therefore ideal for the production of high-quality scissors. In addition, the material has good cutting properties and can be ground precisely. The high-quality matte surface can be gripped safely even with wet hands.
Grind
DOVO scissors are finished and honed by hand. One of the challenges in the production of high-quality scissors is the precise dressing of the scissor blades. In order to guarantee maximum precision, our expert grinders hand grind every pair of scissors at the cutting edge and tip.
Product Details
A curved scissor tip is excellent for manicures. The slight curve helps you to follow the naturally rounded shape of your nails and cuticles when cutting. This way you avoid creating corners and edges with your manicure and can achieve beautiful results without spending as much time with the finishing file.
Guide
The care of finger and toenails usually begins with the trimming of the nails. For this, you can either use the nail scissors or nail clippers. With cuticle scissors or nippers, you gently trim your cuticle. The cuticle pusher can also be used here. Last but not least you file sharp corners and edges round again with the finishing file and enjoy your expertly-groomed nails!
Maintenance
In order that your DOVO scissors can serve you well for a long time, you should periodically check the tightness of the screw and retighten it if necessary. Carbon steel scissors will not rust if you dry them thoroughly after use. You can easily oil them a little if necessary. Please always have scissors reground by us or a specialist!
Product specifications
Brand

Dovo

Article Number

DOVO41353204

Barcode

4045284004852

Dimensions

9.1 cm x 4.6 cm x 0.4 cm