Merkur Safety Razor Progress 510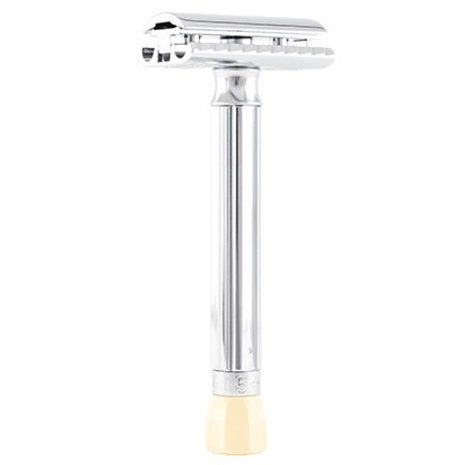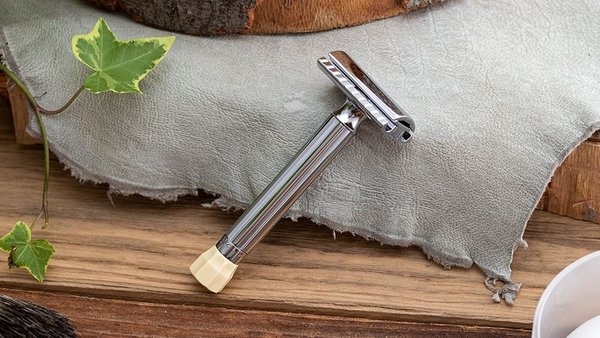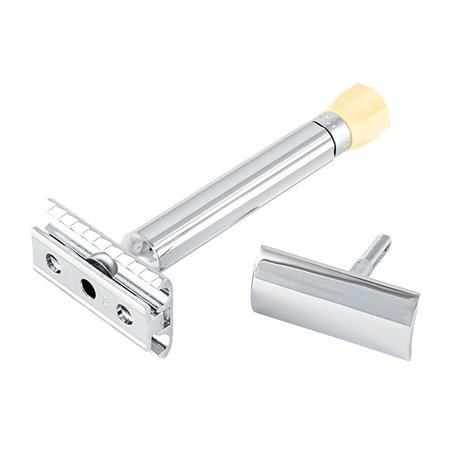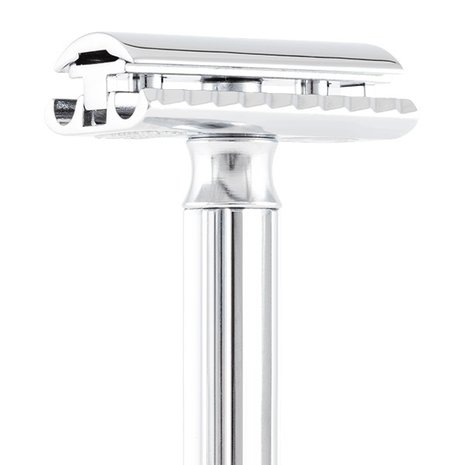 Product description
Description
The ivory-coloured dial of the MERKUR Progress 510 is not just to add attractive flair - it lets you adjust the blade gap and the setting angle of the razor blade. The long handle is designed not only for comfort but also to improve function. It helps you remove unwanted hair from difficult areas more easily. So nothing stands in the way of an individual and flawless shave!
Material
The head of the safety razor is manufactured using the zinc die-casting process since it creates instruments with maximum precision even for complex shapes. In order to ensure a comfortable weight distribution, we only use brass for the handle. The chrome finish protects the razor from corrosion and underlines the high-quality design.
Product Details
You can adjust the distance between blade and comb with a quick rotation of the handle. This way you can tune the thoroughness of the shave to your personal preference. For example, you can work long hair with a large blade gap, while the daily facial shave can be done with a gentle blade setting.
Guide
First, you should wash your face with warm water. This opens the pores and makes shaving easier. Start by generously coating your skin with shaving lather. Give the lather 5 minutes to soften the beard hair. Then, you set your safety razor at an angle of 30 - 45° and guide it over your face without pressure. To free the razor head from cut hair, simply hold it under the tap every few strokes.
Maintenance
The care of a safety razor is very easy. After use, simply wash out the razor thoroughly and remove lather residue and cut hair. A nail brush and a hair shampoo or dish soap help with stubborn dirt. Lastly, dry it with a towel and it's ready to go for your next shave. When changing razor blades, check all of the parts for a tight fit.
Product specifications
Brand

Merkur

Article Number

MERKUR90510001

Barcode

4045284012574

Dimensions

4.2 cm x 2.6 cm x 10.5 cm

Handle Diameter

1.3 cm